The Saturdays - Greatest Hits Tour
Performing: The Saturdays
Doors Open: 7:00PM
Starts: 7:30PM
More information about The Saturdays tickets
No album purchase necessary - click here for admission tickets only

No under 14's allowed in standing areas.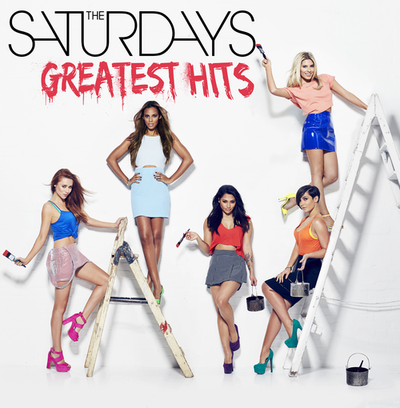 What About Us feat. Sean Paul
Higher feat. Flo Rida
Ego
All Fired Up
New Track
Up (Single Mix)
Notorious
Issues (Radio Mix)
Disco Love
Forever Is Over (Radio Edit)
Missing You
Work (Radio Mix)
Not Giving Up (Radio Mix)
30 Days
New Track
Gentleman
If This Is Love (Radio Edit)
New Track
My Heart Takes Over (Radio Edit)
Just Can't Get Enough (Radio Mix)
Seating Plan
Where we provide a seating plan for events, every effort is made to show you correct information. However, we are unable to guarantee the accuracy of our seating plans in case of short term or venue specific changes due to production requirements. Seating plans are generally provided as a guide only and are not an exact representation of the seating layout at the venue.
What people are saying about The Saturdays - Greatest Hits Tour
This area is intended for discussion only. If you have a question about your order, or require customer service you can get in touch via our Customer Service Area. Comments enquiring about existing orders, including personal details, or with questions will be deleted.