Performing: Madness and Scouting for Girls
Under 14s must be accompanied by an adult. We cannot issue refunds to under 14s who are not accompanied by an adult.
More information about Madness tickets
Please be aware that, for our venue, children under the age of 14 are not permitted in the standing area and must be accompanied by an adult for seated areas.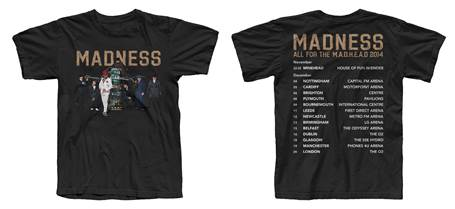 Click here for larger version
What people are saying about Madness
This area is intended for discussion only. If you have a question about your order, or require customer service you can get in touch via our Customer Service Area. Comments enquiring about existing orders, including personal details, or with questions will be deleted.