Buy Tickets
Boyzone at First Direct Arena in Leeds
| | |
| --- | --- |
| Doors Open | Monday 09 December 2013 at 7:00 PM |
| Starts | Monday 09 December 2013 at 7:30 PM |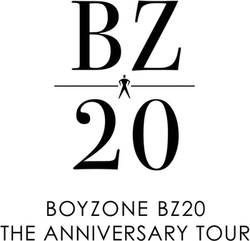 The beautifully packaged limited edition CDs can be pre-ordered now and will
be delivered to your door immediately after the show, so you can sing along
again and relive your favourite moments whenever you want. Each package also
includes a 90 min DVD of the Boyzone show from the O2 Arena, London on their
Brother Tour, March 2011.
Track listing: TBC
Prices £26.99 INCLUDING P&P
Delivery date: 3-5 days after the event.
If you have any questions about the live CD or delivery please contact:
boyzonetickets@gmail.com
For premium tickets, please visit
viagogo
First Direct Arena Seating Plan
Where we provide a seating plan for events, every effort is made to show you correct information. However, we are unable to guarantee the accuracy of our seating plans in case of short term or venue specific changes due to production requirements. Seating plans are generally provided as a guide only and are not an exact representation of the seating layout at the venue.